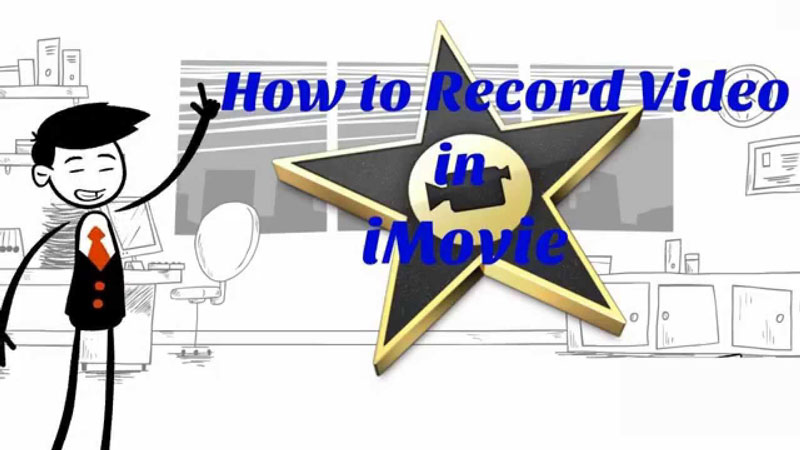 Developed by Apple for iOS devices as well as for Mac, iMovie is a program that has gained popularity in recent years because there are many editing options such as the trailer effects and templates. Once your editing is complete, you then have various options of where to send the finished piece from Facebook to iCloud, Vimeo to YouTube. As well as editing, you can also record using this program and many find it perfect for instructional videos. However, there seems to be a lack of knowledge surrounding the topic which is why we have some tips and tricks for you today.
How to Record – As mentioned previously, we all know iMovie as a way of editing videos but not many people realise that it can also be used to record which makes the whole process easier because everything is in one place. In truth, there are two different methods of recording – internal iSight camera or external iSight camera.
If you have one of the more recent Mac devices, you should already have an internal iSight camera so the import button should be all you need to have the camera record. Since this requires no connections and no additional purchases, this is the easier option of the two. However, older Mac devices will need an external iSight camera. Essentially, the process is exactly the same except you need to connect an external camera before you start recording. Regardless of which way you need to go, the process requires the following to record;
1. To start, click on the "Import" button in the toolbar; if you are using an external option, make sure it is connected before opening the program.
2. Next, select the camera you need to record and it will import. Once finished, you should notice a live feed on the main screen.
3. From here, you just need to click "Record" to get going and the live image will be captured until you click on "Done" to finish.
As you can see, iMovie is easy and simple to use but there is also a negative – it only records webcam. Furthermore, it should also be noted that there is very little in the way of recording settings because it is through the webcam so, if you want to make adjustments, a different program might be necessary.
Alternative Method – With these negatives, you might find that you need another tool instead so we suggest "Mac Screen Recorder". As the name suggests, this tool is superb for recording the screen of your Mac device, the web camera, or perhaps even both at the same time to create picture-in-picture videos. If you choose to record your screen, you will have an opportunity to record the full screen or just a specific region. After finishing your recording, you can also make use of the video converter so you can have the correct format for your needs. Finally, we should also mention the task scheduler which allows you to record even when you aren't near the computer. If you like the sound of all this, follow these steps;
1. Firstly, you will need the program and this can be found on the Mac Screen Recorder website.
2. As soon as the installation has finished, the "Options" section boasts all sorts of quality settings in addition to hotkeys, frame rate, and cursor settings so take a look at these.
3. Once you have your desired settings, you need to open whatever you wish to record whether it is the screen or your web camera. After a window pops up, you can click "Start" and the recording will begin. Whenever you are finished, the "Stop" button will end all recording and your file will show in the relevant media library.
If you want to record picture-in-picture, you first select region and drag the tool over the region you wish to record. After this, simply find the webcam icon and this will add it to the recording. This way, you can record a region of the screen whilst also showing the webcam which is extremely helpful for tutorials and such videos.
If you are looking to record your Mac system, we must say that Mac Screen Recorder has the advantage and this is because it has been designed for this exact purpose. Before recording, you can play around with the settings and use the quality you need which isn't something available with iMovie. After recording, your job is made easier thanks to video converting and task scheduling.