Quicktime is the default video player on Mac OS X, but the range of codecs and built-in features of QuickTime are a little limited, it supports only a few video formats like MOV, MP4, H.264. If you have some video files like AVI, MKV (Blu-ray ripped), FLV (YouTube), VOB (DVD Ripped), WMV (Windows media), and so on. You can't open it with Quicktime on your Mac, and you need a more powerful video player. And this page collects 5 free and safe video player for you, works as good quicktime alternative.
VLC Media Player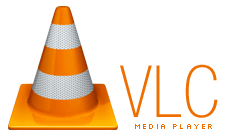 VLC Media Player is an open-source cross-platform media player. It is highly portable and supports a majority of audio and video formats. Besides, it's can also be used for media file conversions as well as streaming protocols. If you're skilled, there're tons of options you can play with and hot keys you can enable. But for basic users, it's quite complex and isn't that user friendly.
MPlayerX
MPlayerX is another open-source player similar to VLC. It supports a wide range of video and audio files and has more features such as multi-touch and Apple Remote support. Its interface is similar to that of QuickTime's and has bookmark feature which remembers where you played up to last time.
Miro
Miro is an open-source media player with a built-in video converter. You can also share the media files over your network with anyone who also has Miro installed. What's more, there's an iPad version, which has the ability to stream and transfer videos and music to your iPad.
DivX
DivX is another alternative to QuickTime for you to play videos. It allows you to play all native DivX videos (.mkv), and other popular video file types, including QuickTime files and Windows Media Player files. The player also includes a desktop dimmer, window fade, and free full screen playback options.
Wondershare Video Player
Wondershare Player is a great alternative to QuickTime and can play virtually any video and audio format with superior quality on your PC. This means that you don't need any additional codecs or software. It also delivers excellent playback performance for HD video- no cuts, no quality loss. What's more, it has more intuitive designs such as supports loading and customizing subtitles, auto adds similar files to your playlist.